Welcome to "The Presbyter."  My name is Brian Myers and this is a place where I hope to blog about theology, church history, and issues that impact Presbyterian polity and thought.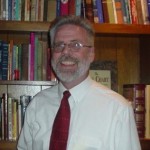 I am an elder in the Presbyterian Reformed Church, a small denomination with congregations in the United States, Canada, and England.
I hope you enjoy reading the articles that I post, and please leave a comment to let me know what you think.